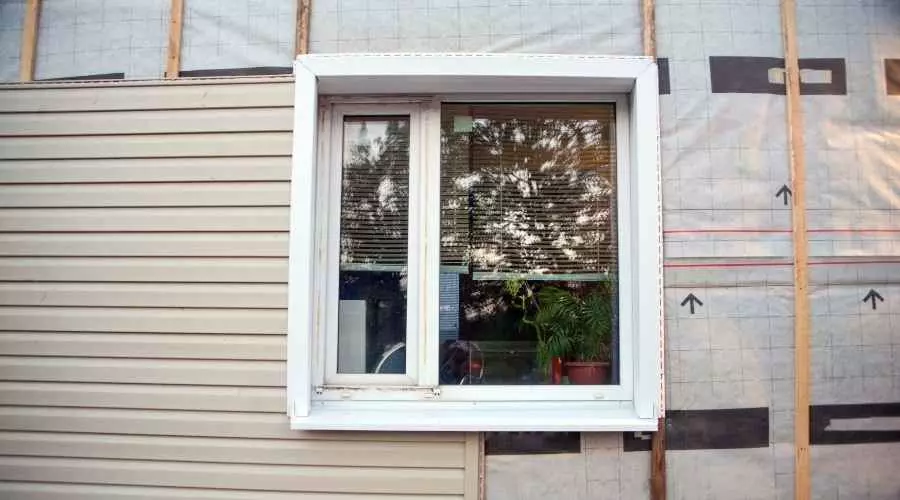 Because replacing the siding of your house is an investment, it is vital to take into consideration certain aspects that will assist you in selecting the kind that satisfies your requirements and is within your price range. The experts at Dayton Stucco & EIFS Repair provide some information on popular forms of the siding as well as what you need to know prior to beginning your project regarding this topic.
The Appearance Is All That Matters
It goes without saying that you want your home's new siding to give it a clean and modern appearance, but selecting anything based only on its appearance is not a good idea. Before settling on a design and a material, it is imperative that you give some thought to how long it will last, how well it will insulate, and how simple it will be to maintain. In addition to this, it is vital to collaborate with seasoned specialists that are adept at the installation of siding.
Vinyl Siding
In the typical household, the amount spent each month on heating and cooling accounts for more than half of the total energy bill. Consequently, it makes perfect sense to go with a siding option that also adds an additional layer of insulation. Insulated vinyl siding is available in a broad variety of color and design options, and it adds an additional layer of defense against the elements, including wind, rain, snow, cold, and heat. The majority of vinyl siding products are designed to be relatively simple to clean and maintain, often requiring just an occasional cleaning with a garden hose and a light detergent. Vinyl is by far the most common material used for siding in the United States. This is due to the material's cheap cost, longevity, ease of care, and adaptability. Vinyl of good quality may endure for decades and is very resistant to the effects of the weather.
Stone Veneer Siding
This multipurpose material provides the appearance of genuine stone without the burdensome weight or the prohibitively expensive cost of hand-carved stone. It consists of a lightweight concrete mix, and the ease with which it can be installed can help you save money on the expense of labor. Although manufactured stone veneer siding may improve the look of your house and raise its value, it does not provide the same level of insulation that vinyl does. On the other hand, it is long-lasting and can be purchased in a diverse range of hues, designs, profiles, geographies, and dimensions. It gives the impression of hand-carved stone but comes at a much more affordable price, and it can be utilized on the walls of your home's interior as well as its outside.
Brickface
Brickface veneer has the appearance and texture of actual brick and may be put to practically any wall that is already there. This long-lasting cladding is made out of a veneer of three layers of stucco, and it is completed with a layer of masonry that has been textured to seem like a brick. It is far more affordable than conventional brick masonry despite its very high level of durability. It is not affected by any kind of weather and is resistant to water damage as well as fading. It is a gorgeous alternative to stone veneer that can be used to repair the surface of the outside of your house at a cost that is more manageable. If you are thinking about brick facing for your house, it is essential to choose skilled professionals that are up to date on the most recent advancements in both technology and method in order to guarantee that the work will be done correctly.
Stucco
Stucco is one of the longest-lasting alternatives available for residential siding, and it has been used for finishing walls and ceilings for generations. Indoor usage is possible with it as well. Cement, sand, lime, and water are the primary components of stucco, which is applied in three separate layers. Stucco is made up of a combination of these and other components as well. Stucco has a significant advantage over other forms of siding due to the fact that it can be personalized to the color that best suits your tastes and installed in a pattern that is entirely up to you. It is simple to paint and repair, and only minimal care is required to keep it in good condition.
How to Determine Which Type of Siding Is Best for You
Traditional materials like wood and aluminum are often chosen for siding by some homeowners, despite the fact that these materials tend to be quite expensive and may not last as long as other varieties. When choosing to side, the following are some of the most important considerations you'll want to give attention to:
Durability
Insulation and measures to reduce energy consumption
Maintenance
Aesthetics
Your property has gained value as a result.
Get in Touch With Us If You Want More Information Regarding Siding For Your Home.
Over the course of our more than 65 years in business, Dayton Stucco & EIFS Repair has worked on a variety of residential and commercial siding projects. Customers in Ohio can count on our team to provide them with service that is of the greatest caliber as well as workmanship and materials of the best quality. To book a free estimate for your property, please get in touch with us now by calling or contacting us online. We provide accommodating financing alternatives for home improvements that may be tailored to meet your requirements as well as your financial constraints.