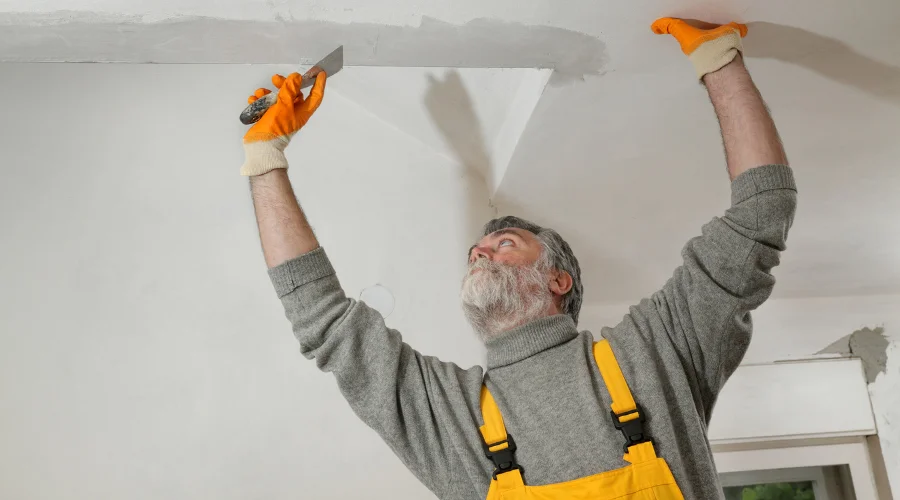 Regarding the outside of our houses, stucco stands out as a long-lasting and fashionable option. However, wear and tear may take their toll over time, leaving your stucco needing careful loving care. Not to worry, we've put together a detailed guide on DIY stucco repair that will have your property renewed and revived in no time. Elevate your home's appeal with Gold Star Stucco—a lasting quality. For more information, explore our website
What is Stucco Repair?
Stucco repair is the process of fixing and restoring damaged or worn-out stucco surfaces on the exterior of buildings. Whether it's cracks, chips, or discoloration, tackling these issues head-on can enhance the aesthetic appeal of your home and protect it from further damage caused by the elements.
How Does it Work?
Stucco repair involves a few key steps. First, you'll need to assess the extent of the damage. Minor cracks and blemishes can often be repaired with simple techniques, while more extensive damage may require professional intervention. The repair process typically includes cleaning the damaged area, applying a bonding agent, patching or filling the damaged area with stucco mix, and finishing with a coat of paint or stucco color matching the existing facade.
Why DIY Stucco Repair?
Opting for a do-it-yourself approach to stucco repair offers several advantages. It's cost-effective, allowing you to save money that might be spent on hiring a professional. Additionally, tackling small repairs promptly can prevent more significant issues from developing, ultimately preserving the integrity of your home's exterior.
How to Repair Stucco
Clean the Surface: Clean the damaged area with a wire brush to remove loose stucco, dirt, and debris.
Apply a Bonding Agent: A bonding agent enhances adhesion between the existing stucco and the new repair material.
Patch or Fill: Apply a stucco patch or mix to fill in cracks or damaged areas. Smooth the surface with a trowel for a seamless finish.
Cure Properly: Allow the repaired area to cure according to the product instructions before applying any finishing touches.
Tips
Timing is Key: Repair stucco on a dry day to ensure proper drying and adhesion.
Quality Materials: Invest in high-quality stucco mix and bonding agents for lasting results.
Preventive Maintenance: Regularly inspect your stucco for minor difficulties and solve them as soon as possible to prevent further complications and extensive damage.
Tricks
Texture Matching: Achieve a seamless look by matching the texture of the repaired area to the existing stucco.
Paint Match: If painting, ensure the color matches the rest of the exterior to maintain a cohesive appearance.
DIY stucco repair allows homeowners to take responsibility for their home's care, improving its look and lifespan. Following these ideas and tactics, you can restore your worn-out stucco into a showpiece of durability and beauty. So, roll up your sleeves, grab your supplies, and make your home's exterior sparkle again.