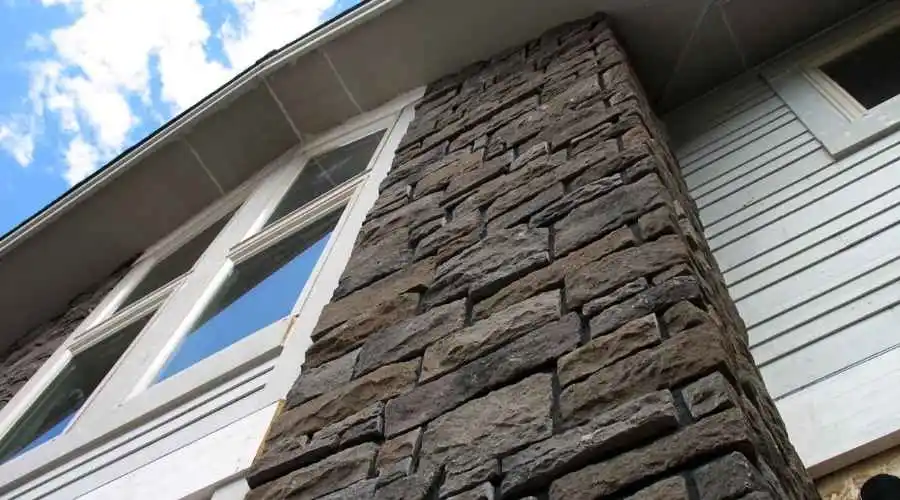 Stone veneer might be the best choice for you if you want to give your house a distinctive style without busting your budget in the process of doing so since it is quite inexpensive. Just a tiny bit of stone veneer applied to the outside of your house may make it the talk of the neighborhood while maintaining a style that is both long-lasting and kind to your wallet. Dayton Stucco & EIFS Repair can provide you with further information on the value that stone veneer may give to your property.
Improve Your Appearance From the Street
Increasing the visual attractiveness of your home's exterior may be accomplished in a number of ways, one of which is by installing stone veneer on your outside siding. According to the Dayton Stucco & EIFS Repair's 2020 Cost vs. Value analysis, just adding some stone veneer to the outside of your house has the potential to help you recoup up to 95.6 percent of your investment in the property's value. Both the total worth of your house and the rate at which it may be sold in the future will go up as a result of these improvements to your property. This is a very inexpensive upgrade that will have a significant impact on the visual appeal of your property. You and your neighbors are likely to like the eco-friendly design that it incorporates.
Versatile Design
If you want to modernize your space without breaking your budget, stone veneer is an excellent choice because of its adaptable and flexible design. It also allows you additional options for personalization. You may choose from a wide range of colors, profiles, forms, and sizes to choose one that is the perfect fit for your house by combining it with the siding, stairs, foundation, chimney, and other components that are already on it. This will give your house a magnificent appearance. Adding stone veneer to your house is a great investment that will give your room that additional kick you've been searching for because of its long-lasting structure and the fact that it remains in place forever. Stone veneer may also be used to create the appearance of natural stone.
To give the finishing touch to your room, go outside the box and place some stone veneer on the inside walls of your house as well. This will serve as the ideal accent wall. Stone veneer is a very easy material to work with, which means that it can be added to both the inside and outside of your house to create a beautiful place. This is one of the many benefits of using stone veneer. By applying stone veneer to any wall in your house, you may entirely transform the appearance of your living room, give your bathroom a stunning makeover, or any other wall in your house.
An Affordable Make-Over
Stone veneer, on the other hand, is not created from genuine stone but rather from a lightweight concrete mix. Despite this, it nonetheless has the convincing impression of real stone. Because it does not need the additional reinforcing that natural stone would, the cost of adding stone veneer to your house is significantly reduced, making it more reasonable and friendly to your budget. You also have greater leeway to customize the appearance of your stone veneer thanks to this, giving you more control over the final product. When you decide to modernize your house by using a stone veneer, you may personalize details such as the colors, forms, and dimensions without worrying about going over your financial plan.
Choose Dayton Stucco & EIFS Repair's Stone Veneer for your home's exterior.
Are you wanting to improve the appearance of your property in Ohio by installing some stone veneer? Dayton Stucco & EIFS Repair is here to assist you in the process of adding that one more component to your project that you have been searching for. Over the course of more than 65 years, we have made it our mission to provide each and every one of our customer's services that is both reliable and of the highest possible standard. Get in touch with us right away to set up a consultation if you're interested in learning more about the procedure by which we install stone veneer.